We have just completed these driftwood pieces for our customers .
Get your order in soon for Christmas!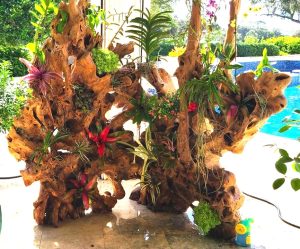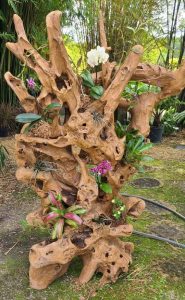 Bongard Nursery is now specializing in creating attractive driftwood pieces for your patio or yard or home. We can decorate to your desire with bromeliads, orchids or other attractive foliage. The driftwood is imported from Indonesia and each piece is unique.
Give us a call or e-mail or test for further details.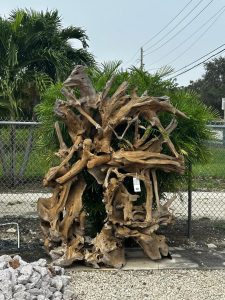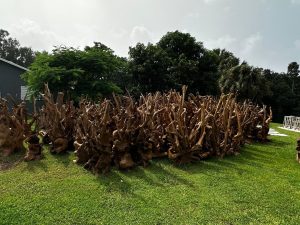 We look forward to helping you create a special conversation piece for your home.
Bongard Nursery is having A HUGH HOLIDAY SALE. Most plants, Bougainville, Trees, Bamboo and Ground Covers must go. There will also be tools and other items at clearance prices Contact us for List of Clearance Prices.
Bongard Landscaping is now focusing on Landscaping, including design, delivery, installation and special landscape lighting to enhance your foliage at night. Free initial consultations. We can also order plants and trees for you for either pick up or delivery. Give us a call. 561-746-4240. Thank you.