Your South Florida Spring Gardening Guide by Emma Croft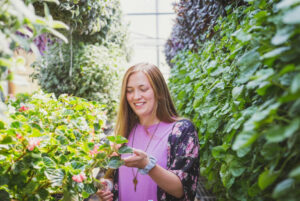 Spring comes early in South Florida. As early as January, Florida homeowners are digging out their garden trowels and getting ready for the upcoming season. If you don't move quickly, you could miss the spring planting window before the summer heat hits.
With this checklist, you won't have to worry about wasting any time. Here's everything you need to get your South Florida landscape ready for spring.
Early On
Plant live trees, shrubs, and cool-season bedding plants.

Seed cool-season flowers.

Plant spring-blooming bulbs, tubers, and rhizomes.

Fertilize citrus trees.

Top dress garden beds with compost.

Water when rainfall is scarce.
As The Blooms Begin To Emerge
Continue planting annuals and bedding plants.

Plant warm-season garden vegetables.

Fertilize trees, shrubs, palms, and perennials.

Fertilize lawns.

Plant

ground covers

.

Prune roses.
Ongoing Upkeep
Weed garden beds and remove dying winter annuals.

Plant heat-tolerant annuals and bedding plants

Prune winter-flowering trees and shrubs.

Mulch shrubs, trees, and flower beds.

Mow grass slightly lower than usual.

Monitor for pests.
Getting Help with Your South Florida Landscape
Overwhelmed by everything there is to do in the short South Florida spring? If you need help getting your spring garden up to speed, look for an expert to help. Landscaping companies have the expertise to keep your lawn and garden in optimal health in spring and all year round.
Managing Pests in the Spring Landscape
Pests can be a major problem during the spring due to South Florida's hot, humid weather. Aphids, thrips, and scales are common pests that can plague the spring garden, but these pests are manageable if homeowners are proactive. Aphid populations can be knocked down and populations reduced with spray from a hose, for example, while regular pruning controls thrips. If you do need pesticides to manage an insect problem, opt for organic products and follow the manufacturer's directions carefully.
Another way to manage pests is with plants that attract beneficial insects to your garden. In addition to pollinators, beneficial insects include species like wasps, lacewings, and ladybugs that predate other insects. Keeping plants blooming in all seasons and planting native species are great ways to attract beneficial insects to your garden.
The Best Plants for South Florida Landscapes
Speaking of native species: Choosing the right plants is the most important thing homeowners can do to maintain a beautiful landscape.
Choosing the right landscape plants, can be complicated, Native Species are a safe bet for South Florida homes because they're designed to thrive in this climate. Some examples are native Palms such as Coontie, Royal and Key Thatch and the Coconuts Palm (which is actually not native but loves the Florida Climate and soil). Other popular native plants are Southern Magnolia, Bald Cypress, Sea Grape, Muhley Grass, Wild Coffee and Railroad Vine and firebush. Outside of native plants, look for landscape plants that are tolerant of heat, humidity, and drought. While this limits your options, it also forces Florida homeowners to get creative with plants like Bougainvilleas, Bromeliads and agaves, which do well in times of drought. If you're looking for something to add a burst of color, consider Pentas and Mexican Heather, or Vincas.
You may also be interested in adding a privacy element to your garden. Clusia hedges are popular, and they are also relatively resistant to pests and will grow quickly. You can also use bamboo to block the neighbors' view while maintaining the anesthetics of your landscape. Make sure to get clumping bamboo rather than the invasive types The Buddha Belly Bamboo is very popular as it stays shorter than most other bamboo and has unique bulges along its culms.
South Florida may not have much of a winter, but that doesn't mean homeowners are off the hook when it comes to spring gardening. It's important to take advantage of the short window of cool spring weather to get your lawn and garden going before summer hits. If you need help preparing your home's landscape for the upcoming year, reach out to local experts who can give you the right advice for your Florida lawn and garden.
Image via Unsplash